Bewdley Breeze Rides For Women will launch during Bewdley Bike Week !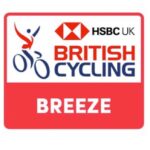 Various rides will be available throughout the week, both road cycling and mountain bike riding All you need is a roadworthy bicycle and a helmet Nobody is left behind. We will only go as fast as the slowest person
Bewdley Breeze is not about long-distance or high endurance rides but just getting women into cycling. If you would like to take part please watch for further updates
If you have no bicycle but would like to take part then please get in touch with me Spaces are limited so booking is essential Book through
British cycling website only once dates and times are uploaded And no ride is complete without the obligatory cake stop because everyone knows cake always goes with cycling !
So looking forward to bringing Breeze to Bewdley !
Steffie Stead