Monday 26 / Tuesday 27 / Wednesday 28 / Thursday 29 / Friday 30 July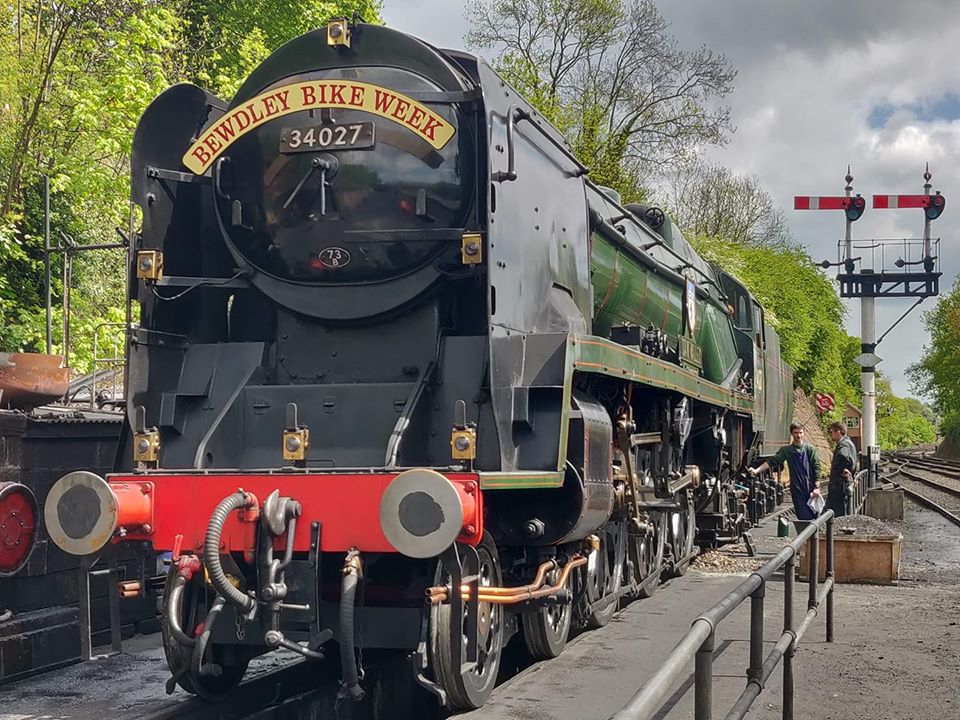 The Severn Valley Railway have, once again, kindly agreed to support Bewdley Bike Week by offering a discount of 50% on their normal fares for up to six cyclists each day during Bewdley Bike Week on the 11.15am 'Explorer' train from Bewdley.
The plan is for cyclists to put their bikes on the 'Explorer' train from Bewdley (11.15am), and travel to Hampton Loade Station, arriving at 12.02pm.  They would then cycle the four miles back to Arley Station along the lovely NCN Cycle Route Trail 45.  This is a steady ride with only short hills and is suitable for adults, and for children of 6 years or more who can already ride confidently.
Once at Arley cyclists (and bikes) can re-join the train at 2.50pm and travel to Bridgnorth, arrival 3.29pm. They would then have a 50-minute break before the return train leaves at 4.20pm, arriving back at Bewdley at 5.18pm.
Alternatively, should they need longer to do the ride, they can re-join the train back to Bewdley at Arley at 5.04pm, arriving at Bewdley at 5.18pm.
All this would be in the same coach, using the same seats or compartment, to ensure Covid security and safe social distancing.
With a 50% discount the fare would be £12.50 per person (child or adult). The actual fare would be:
Table for Two People £25
Compartment for four people £50
Compartment for six people £75
Numbers are strictly limited (maximum of 6 bikes per day) so early booking is essential and payment must be made in advance. No tickets will be available on the day.
To book please contact Malcolm Garner (Bewdley Bike Week) on 07811 333373.
You will need to state which day you prefer, how many in your party (max 6 people), and if you want a table for two or a compartment. You will also need to provide contact details, names of all riders and ages of children.
Provided space is available, Malcolm will then provide a SVR discount code for riders to obtain their own reduced fare tickets and reservations. He will meet participants at Bewdley Station at 11.00 on the travel date to assist with bike loading etc.